13 May

Why I am excited to enter a career in audiology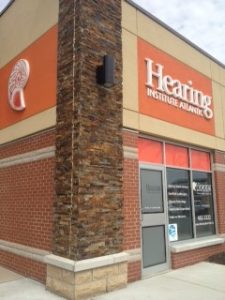 The field of audiology began to interest me as a student at Acadia University. My degree at Acadia was a Bachelor of Kinesiology with a minor in Psychology. This involved lots of papers, research and lectures on anatomy, physiology, individuals with disabilities and the role of communication. In the summer of my second year, Dr. Patricia Cameron, Clayton Park office, was kind enough to allow me to job shadow her for a day. This was when I truly decided that this was the profession for me. From that point on, I began centering all of my papers and research on the science of hearing and hearing loss. This not only furthered my education in the field but also increased my passion to help those with hearing loss.
Following my graduation last May, I, very fortunately, began working with the Hearing Institute Atlantic as a Client Care Representative.  I have experienced firsthand how exceptional the hearing aid technology is and how it has the ability to improve the quality of one's life. Hearing is not only one of the most valuable of the senses, it has the ability to keep one safe (alarms, cars etc.) and help one stay connected to their world. I've seen patient's attitudes, behaviors and lifestyles change completely once they are able to hear and engage in the everyday world. This is why this profession excites me, makes me happy when I go to work and I believe will make me a dedicated audiologist.
I find it hard to believe almost a year has gone by.  I have experienced an exceptional learning curve since being at the Hearing Institute Atlantic and have enjoyed working here so very much. Everyone has been so supportive, kind and encouraging. I have recently been accepted to the Western Masters program in Clinical Audiology and couldn't be happier or more excited. Working in the field has been instrumental in fostering the passion I have to help those with hearing loss and the field of audiology, and has validated that this is truly the profession for me.  I am so excited to learn more about the field and to be totally immersed in it. Wish me luck and thank you Hearing Institute Atlantic!
                                                                                                   -Beth Conrod
Beth has been working in our Bedford Clinic for the past year and we are thrilled that she has been accepted into the Audiology program at Western. Good luck Beth!