28 Apr

Spring Cleaning! Trouble Hearing the TV?

We hear it every day in clinic both from individuals with normal hearing or with hearing loss; a common theme seems to be difficulty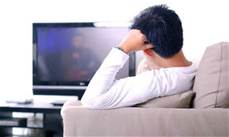 hearing the television, regardless of hearing status.
What makes television so difficult to hear? Read this article  to see what is causing the problem.
If you do have trouble hearing the television and you wear hearing aids, discuss with your audiologist different options to ensure the best sound quality possible. There are many wireless devices designed to deliver a clear signal from the television to the hearing aids.
If you have trouble hearing the television but do not wear hearing aids, there are wireless headsets available to help.
Call us today at 482-2222 to discuss how we can help to make sure you catch the action in your favourite show!