03 Jul

My experiences at HIA as an Audiology Intern

Hi, I'm Lyndsey! I'm a third year audiology student at Dalhousie University, and I've had the pleasure of spendi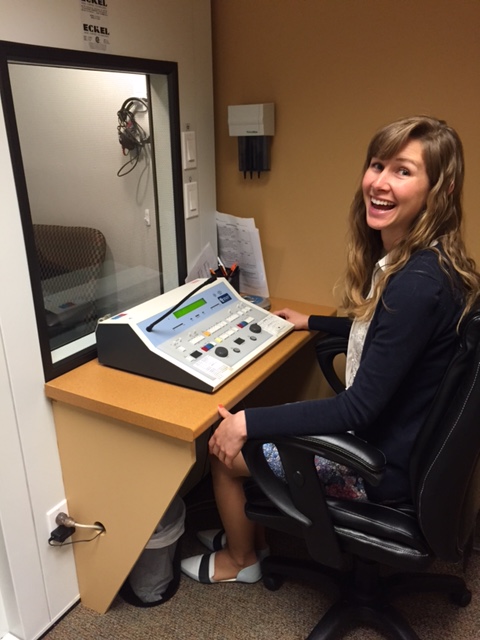 ng 6 weeks of my summer internship at Hearing Institute Atlantic in Lower Sackville. Now that I've had some experience in clinical practice I have realized that as fascinating as the auditory system is, and as delightful as pushing buttons can be, getting the opportunity to work with people to improve their hearing health is where the magic lies in audiology.
In my short time here at HIA, I've gotten to see patients first learn about and accept their hearing loss, choose the best solution to fit their lifestyle, and I've gotten to hear about the difference it has made in their lives. Reading about "compression ratios" and "feedback management" in school didn't really prepare me for the functional difference a hearing device can make in a patient's life.
Patients light up when describing the first few days they spend with new hearing devices exploring everyday sounds that they'd been missing. These range from the sound of a pets nails on the floor, to hearing clearly at the movie theatre, to being able to communicate with their loved ones again. I felt very fortunate to share in these stories over the past 6 weeks, and to see what the profession of audiology is actually all about!
I have another 18 weeks of internship placements and a semester of school left, yet I am already looking forward to a career working with amazing people with great stories about the difference being able to hear makes in their life.
Thanks to Lyndsey for all her help in Sackville during her internship! We wish her all the best as she finishes her degree and begins changing lives as an audiologist!