24 Jan

Is your job hard… on the ears?? The top 5 jobs linked with hearing loss.

Over the next 5 days, we will be looking at a new career each day that is well known to be hazardous for the ears. Noise exposure can cause significant hearing loss to people of all ages, and the nature of certain jobs can result in a sufficient amount of noise exposure each day that can cause noise induced hearing loss over time. If you work in one of the fields highlighted in this series, or you are exposed to noise at work, it is very important to have your hearing tested regularly and work with your audiologist to determine the need for hearing protection.

Agriculture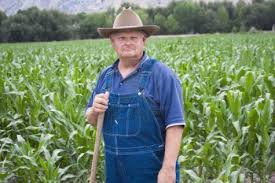 The machines used by farmers to manage their crops have been documented to have significant levels of noise, all of which are loud enough to cause noise induced hearing loss. Please see below for two examples.
Tractors – up to 112 decibels (anything over 85 decibels can cause noise damage over the course of a day)
Crop dusting aircraft – 116 decibels.
It has been documented that 1 in 3 American Farmers have hearing loss (National Institute of Deafness and Communication Disorders).
Do you know your local farmer? Are you the local farmer? Book your complimentary hearing test today at

482-2222.