08 Feb

FAQ – Can my hearing aids connect to a mobile phone?

Talking on the phone is one of life's many pleasures. The phone helps to keep you connected with friends and family, and allows you to stay active and engaged in life. However, if you are living with hearing loss you may find it difficult to understand phone conversations. It's important to keep up relationships with family members and friends for your health and wellbeing, as well as your safety if you are living by yourself. The first step is to have your hearing tested and make sure you are treating any hearing loss.

As more and more folks turn to mobile phones instead of traditional landlines, staying connected to friends and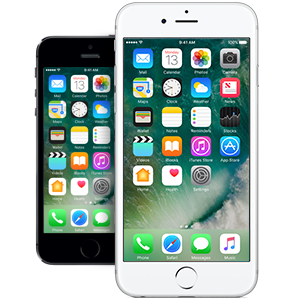 family is even easier. The recent technology in mobile phones has spurred the hearing device industry to make it even easier for those with hearing loss to improve their communication. Most modern hearing aids are compatible with mobile phones using Bluetooth. When a call comes in, simply answer your phone and the call is heard in both ears, through your hearing aids. Hearing a call in both ears is a significant advantage as those without hearing aids, hold the phone up to only one ear and converse in this way – imagine having both ears receiving the information and hearing the caller, hearing aid technology can do that! Not only can you hear the caller in both ears, but it's hands-free too, no need to hold the phone up to your ear.
Many phones have different features and capabilities, that is also true for the different models and choices of hearing devices. If your audiologist has recommended hearing aids to treat your hearing loss, and you use a mobile phone, it is a good idea to have a discussion about what type of mobile phone you have and see what possibilities there are to connect this device to your hearing ids.
Visit any of our locations for a Demo of this fantastic technology and learn about accessories, apps and more! Call today to arrange your Technology Demo. HRM 902-482-2222 or Bridgewater 1-902-530-2222