03 Sep

Ear Wax Week – Day 1
What is ear wax and why do we have it?
The creation of ear wax is a normal process. It is made up of dead skin cells, secretions of glands in the ear canal, sweat, dust and other debris. Ear wax amount and consistency vary from person to person. Wax may be light or dark in colour and either liquid, dry, soft or hard. Wax type is genetically inherited.
Wax provides protection against foreign objects, lubricates and cleans the ear canal and is antibacterial and antifungal. Debris and wax move outwards in the ear canal. So as you can see ear wax is a good thing!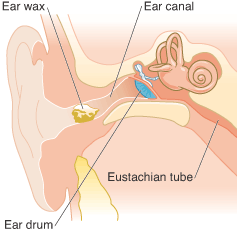 Check back tomorrow for info on why ear wax may need to be removed!