02 Dec

Battery Sale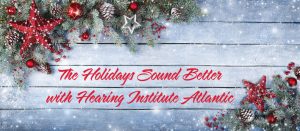 Need some hearing aid batteries? Our One Day Battery sale is coming up on Wednesday, December 9th!
Drop into any Hearing Institute Atlantic location and pick up our private label hearing aid batteries for half price. $40 for 10 packages, one day only, Wednesday, Dec 9th. 
Or call us 902.482.2222 to place your phone order and arrange a pick up at a later date. Don't miss out on this great offer!