12 May

May is Hearing Health Month! Why YOU should take our hearing health check!

May is speech and hearing month, dedicated to drawing attention to and building awareness of hearing and speech issues. Just like your eyes or your heart, your ears should be included as part of your regular health and wellness routine. Stay on top of your hearing health. Establish a baseline. Be proactive.
We challenge you to call 482-2222 and take our complimentary hearing check challenge at one of our 5 convenient locations.
Not convinced yet? For the month of may, our blog posts will include a different reason why you should have your hearing checked.
Reason 5: You have ringing or buzzing in your ears.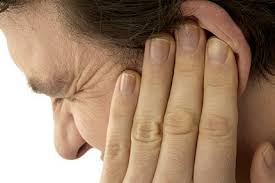 If you have ringing/buzzing/clicking/other sounds in your ears (called tinnitus), it is important to take our hearing check challenge. While there are some common and "normal" explanations for experiencing tinnitus, tinnitus can also be a sign of some serious medical conditions. In order to determine the cause of your tinnitus, it is important to have a hearing test to rule out some of the more serious causes.
Make the choice to understand your tinnitus. Don't leave it to chance.