26 Feb

Why I Chose a Career in Audiology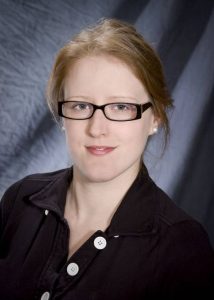 Audiology is a fast paced dynamic field that has recently been thrust into the spotlight with the sheer number of baby-boomers set to hit the marketplace and increase demand for audiological services.  However most audiologists did not enter into the field with this fact in mind, myself included.  While pursing my education I looked for a career that would allow me to not only work hands-on and provide helpful and practical solutions for individuals with real problems affecting the quality of their lives, but also to help alleviate the emotional turmoil, stress, and anxiety that can come with health related problems.  Working as an audiologist has allowed me to realize my initial career objectives and to develop further goals in the pursuit of patient care.
In order to truly succeed in the field an audiologist must empathize during patient-clinician interactions and communicate caring and positivity as well as provide technical solutions for hearing difficulties.  I strive to provide such care on a daily basis as I find such interactions deeply rewarding, and must concur with John Ruskins in that "the highest reward for a [a person's] toil is not what [they] get for it but what [they] becomes by it".
– Kaitlin
Kaitlin joined the HIA family in June 2011 and works full-time in our Dartmouth location.