01 Jan

Testimonial by Dr. Desmond Writer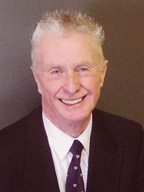 From the moment I first visited Hearing Institute Atlantic, I knew that I would leave as a satisfied customer. Acting on advice, I shopped around and talked to other audiologists. They seemed more interested in how much I was prepared to spend, and whether I had a medical plan. Hearing Institute Atlantic was interested in my hearing problem!
I dealt with Audiologist, Nona Fuller. She listened carefully as I explained my needs and my concerns. She understood my anxieties and carefully discussed the different types of hearing aids for my problem. And she was both realistic and frankly honest! "You'll hate them at first, I guarantee you," she said, and then assured me that she would schedule regular appointments for adjustments (free of charge), until I was satisfied. She even arranged for me to try two different models.
With my new hearing aids, I'm hearing better than I have for some time. What impresses me about Hearing Institute Atlantic is that one is never rushed. Nona Fuller's quiet demeanor and friendly smile put you at ease, and, no matter how finicky the adjustments, she always seems to have plenty of time.
"We listen," they say. They do, and with their help you will hear much better than you have for some time!