01 Jun

Testimonal from Wayne Foy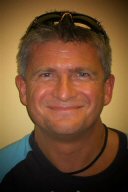 One month ago the quality of my life improved significantly when my ENT suggested I visit Nona at Hearing Institute Atlantic. Nona was very sincere and passionate about pairing me with a hearing device that was perfect for my lifestyle and me as an individual.
Since having my new hearing aid, I no longer accept my hearing loss as normal or OK. I am once again more involved at work and on a more social level. Conversations have become more clear and articulate and I am once again hearing sounds that I have not heard in a very long time.
Thanks to Nona and the professionals at Hearing Institute Atlantic every sound, every voice, every conversation is music to my ears.