01 May

Testimonal from Dolores Ross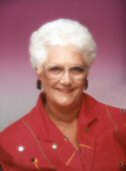 My family doctor recommended that I have my hearing tested at Hearing Institute Atlantic. I was having trouble hearing my friends and family and was feeling left out of many conversations. Believe me, as a mother, grandmother and great-grandmother I didn t want to miss a thing!
Since I received my hearing aids (which are practically invisible) I can hear people speaking and I can even hear birds singing. My hearing aids have opened up a whole new world to me – a hearing world that I thought was gone from me forever.
I am thrilled that Hearing Institute Atlantic has opened a beautiful second office in my neighbourhood – Clayton Park West. Not only is this second location convenient, I am also served coffee in a bone china teacup when I visit! The staff are so friendly and go out of their way to help me. I know that I can drop into the office and will never feel rushed. Hearing Institute Atlantic made getting hearing aids a wonderful experience!