30 Apr

Spring Cleaning! Could road traffic affect your hearing?

Busy large cities are often concerned about air pollution due to their traffic congestion…but noise pollution?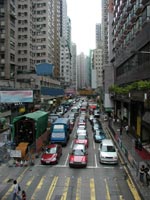 An informal study (read it here) conducted in a major city in India found that 3 in 4 traffic patrol officers suffer from hearing loss. While the study is informal, it brings an important issue to the forefront – how noisy is your neigbourhood? How much do you contribute to the overall noise pollution?
Thank you for tuning in to our April "spring cleaning" series, where we looked at a variety of articles all related by the common thread of hearing healthcare.