09 May

Part 2 of Unexpected Causes of Hearing Loss: A smoking habit can affect more than your lungs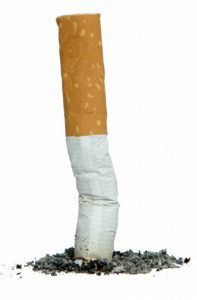 Smoking has been associated with many negative health effects, and one of the lesser known side effects of nicotine is hearing loss. Smokers are nearly 70% more likely to suffer from hearing loss than non-smokers, and exposure to second hand smoke doubles the risk of hearing loss among children/adolescents.
Nicotine causes vasoconstriction, including the blood vessels that supply oxygen to the inner ear. Without adequate blood flow, the oxygen deprived regions of the cochlear can deteriorate, resulting in hearing loss.
Lalwani AK, Liu Y-H, Weitzman M (2011). Secondhand Smoke and Sensorineural Hearing Loss in Adolescents. Arch Otolaryngol Head Neck Surg.