20 Mar

New Product – Oticon Streamer Pro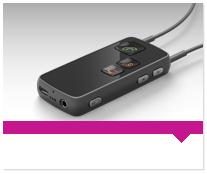 The Streamer Pro has some new and exciting features. Similar to the previous model the streamer pro can be used with cell phones, land line phones, television, tablets, music devices and computers.
The Streamer Pro in addition has a telecoil enabling users to utilize loop systems in public places and with a personal FM system.
One great feature – the new streamer pro can be used with your current Oticon hearing aids. So you don't need to upgrade your technology to use this new remote.
For more info: http://www.oticon.com/support/wireless-connectivity/connectline/guide.aspx