29 Jan

Is your job hard… on the ears?? The top 5 jobs linked with hearing loss

Over the next 5 days, we will be looking at a new career each day that is well known to be hazardous for the ears. Noise exposure can cause significant hearing loss to people of all ages, and the nature of certain jobs can result in a sufficient amount of noise exposure each day that can cause noise induced hearing loss over time. If you work in one of the fields highlighted in this series, or you are exposed to noise at work, it is very important to have your hearing tested regularly and work with your audiologist to determine the need for hearing protection.

Dentistry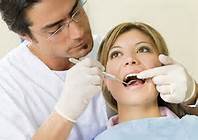 Suprised you with this one, didn't we? Yes, while this is an "office job", the high speed dental drill is a tool that registers above the "safe" scale for noise. Don't believe us, check out the study below. All dental professionals should protect their hearing and have their hearing monitored regularly!
http://c.ymcdn.com/sites/www.hearingconservation.org/resource/resmgr/imported/Krisztina_Poster_dentisthearingloss_FINAL.pdf
When in doubt, get your ears checked out. Everyone should have a baseline, including dental professionals. Call 482-2222 and schedule your complimentary hearing test today!